Honeymoon: A Meaningful start to your Married Life
Honeymoon is a period of complete happiness and it can be rightfully said that both the couple experience the best moment of their life while in a honeymoon trip. Things are sweetest during the period as the newly weds lose themselves in mutual love, affection and companionship.
For those who have an arranged marriage, honeymoon provides a great opportunity to study more about one another. By indulging in several activities, and spending quality time together newly weds can learn a great deal about their partners that ultimately would help develop a profound understandin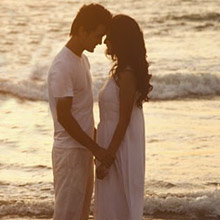 g of each other's mental framework and personality. This in turn would play a big part in ensuring a happy marriage.
Honeymoon helps in bringing out the romantic side of the partners. A quiet stroll in the evening hand in hand, a classic dinner, and most importantly the pleasurable feeling of being happy in each other's presence. Again, it would not be wrong to conclude that honeymoon provides a relief from all the stress associated with marriages, especially when it is a great Indian wedding ceremony. In fact, after all those week of activities to have a smooth flow of your wedding, one certainly needs a break.
Marriage is an altogether different experience from the earlier life one has encountered before. There are several issues that need to be carefully handled less something undesirable happens. Honeymoon, in a way, gives that exact platform to catch up with new things such as seeing things from your partner's perspectives. All these would help mould your mutual respect that would eventually lead you to live a happy married life.
Planning for a perfect honeymoon needs a careful introspection on the wants, financial limitations and the interests of the married couple. Firstly, the dream destination must be singled out. Either, would it be a domestic location or a foreign tour, the married couple can make discussions and choose what is best suitable for them. For instance, if you want to enjoy the sights of lush green valleys and countryside, snow capped mountains, rich flora and tranquil environments; Switzerland is one of the best options available.
Follow Us..



Problems & solutions in married life